Today marks a very special day for us at Hulu. From the beginning, our focus has been to bring the world's most beloved TV shows and movies to entertainment fans whenever they want, wherever they want. This not only means launching Hulu Plus on every device in the market, but also doing so with style.
We're thrilled to announce that today Hulu Plus is available on seven Android tablets with a brand new, super deluxe Hulu Plus user interface. Download the Hulu Plus app from Google Play and experience a new way to watch TV with the Asus Eee Pad Transformer Prime, Asus Eee Pad Transformer, Motorola Xoom, Motorola XYBoard 10.1, Toshiba Thrive, Acer Iconia and LG G-Slate. This is just the beginning of our Android tablet rollout.
The new Hulu Plus app on Android introduces a clean, visually rich design to create an engaging way for you to discover content. We've improved the user experience with horizontal "trays" so you can naturally swipe while browsing through TV shows and movies. The pages feature large thumbnails with beautiful visuals to show off your Android tablet's graphical prowess.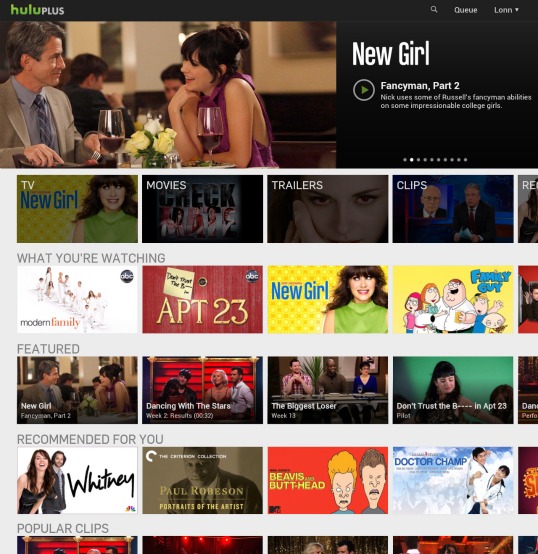 We've organized our content library so it's easy to discover new shows and keep up with the shows you already love. Jump back into your favorite shows quickly and easily with the "What You're Watching" tray and never miss a new episode or lose your place in a series. Check out popular and recommended content in a variety of genres and laugh at last night's hilarious Saturday Night Live skit or cry over last week's Smash episode. And keep up with the hottest trending clips and scroll through the latest movie trailers with ease.
For $7.99 a month, watch current season episodes of Family Guy, The Office, New Girl, Once Upon a Time, Parks and Recreation, Misfits and America's Next Top Model. Or marathon through every episode of Community, Grey's Anatomy and Lost. Choose from hundreds of movies including popular favorites from Miramax.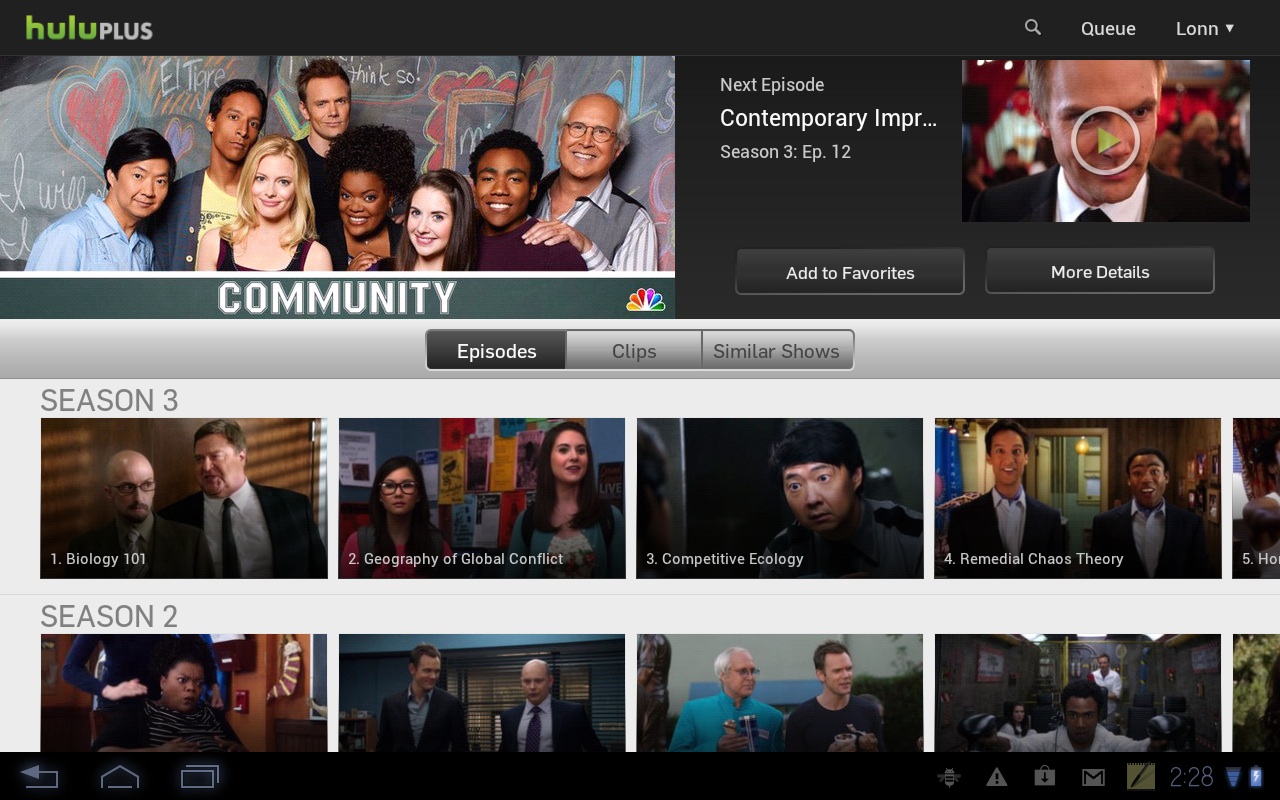 When building this app, we looked for ways to grant you instant access to exactly what you want to watch. Once you decide on a show, hold your finger down on the show's thumbnail and the latest episode of the series will automatically start playing. If you've been following a show for a while, hold your finger down on the show's thumbnail and the next episode will automatically launch based on where you are in the series.
Our team worked hard to build a fresh and engaging way to experience premium content on Android tablets, and we hope you enjoy it as much as we do. Let us know what new content you discover with the Hulu Plus on Android app, and stay tuned as we roll out on more devices.