While watching Hulu on your browser today, you may have noticed something different. Dwight Shrute's head appears bigger, Sue Sylvester's tracksuit seems starchier and Phil Dunphy's parenting just got cooler.
I'm pleased to present to you our beautiful, new Hulu video player. Your favorite shows just got bigger.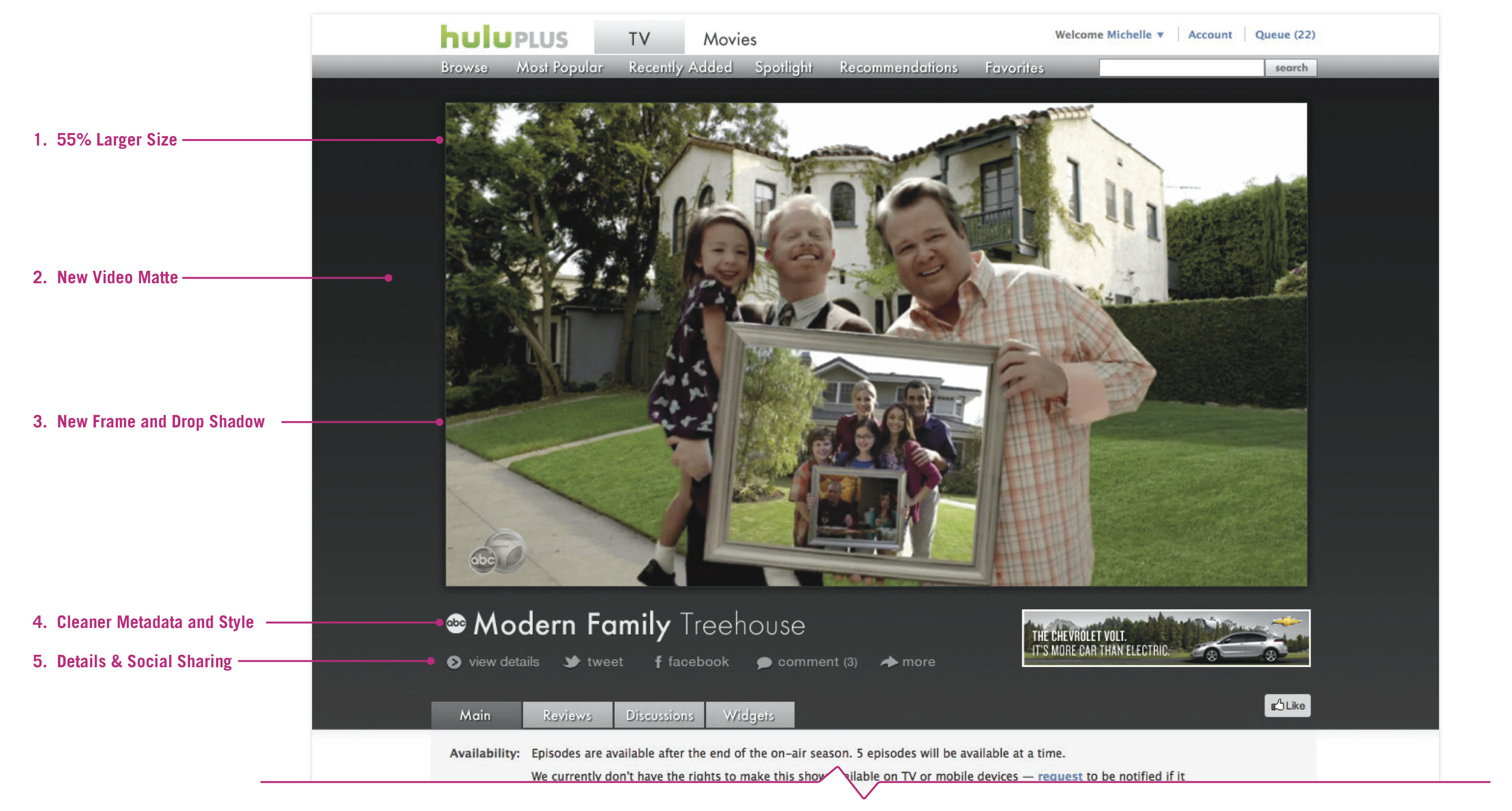 Today, we replaced our old video player with an update that's 55% larger. It has a new frame and a drop shadow and sits on top of a large, dark gray video matte for easy viewing. We moved all of the video details below the player and cleaned up the pattern and style for a cleaner, crisper look.
What do you think? Let us know. We're constantly listening to customer feedback and finding ways to bring you the best possible user experience. We hope you enjoy watching your favorite shows on the new player. Because when it comes to premium video experiences online, we see the big picture.
UPDATE: Thanks for all the feedback! To address some of the comments:
The pop-out feature can be found under the "more" link below the player.
We'll bring back the lower lights option shortly.
Thanks again! We appreciate all the comments — they help us continually refine our user experience.